WELCOME TO……
The Cloud Gardener's Soapbox
Jason Williams (A.k.a The Cloud Gardener
What is The Cloud Soapbox?
This is my little part of the internet where I share with you the progress of my Cloud Garden but also my tips, tricks and advice on balcony & container gardening. I will also share my adventures on my mental health walks that I take throughout the UK.
Who Am I?
My name's Jason Williams. I started gardening on my 18th floor balcony during the pandemic in 2020 and slowly found the therapeutic benefits of horticulture. I couldn't find much source material to help me learn how to use the space, so I decided to create my very own social media platforms. Fast forward two years, I designed a Silver Gilt Award Show Garden at the RHS Chelsea Flower Shower 2022, another award winning garden at RHS Tatton Park 2022 and saw my social media presence steadily increase.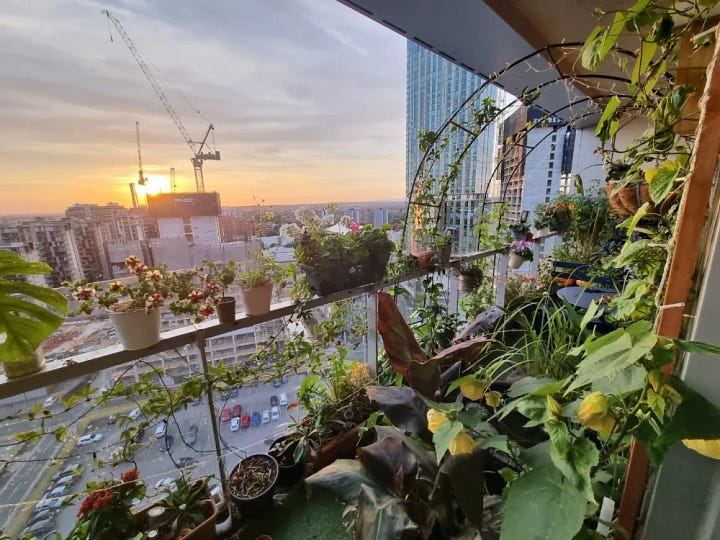 I am also a very proud ambassador of Thrive Charity who believe in helping people get better through the power of connecting to nature through gardening.
I use my social media platforms to encourage urban residents to maximise on their small spaces & take time out of their busy lives to find new ways to connect to nature to improve their mental health. I was awarded Social Media Communicator of The Year at the Garden Media Guild Awards 2022.
Join The Family & Stay Up-To-Date
You won't have to worry about missing anything. Every new edition of the newsletter goes directly to your inbox.

Subscribe to The Cloud Gardener's Soapbox
People
Cloud Gardener UK
- Multi RHS Award Winning Garden Designer - 18th Floor Balcony - Accessible gardening, biodiversity & mental health - Social Media Communicator Of The Year